Sky PvP Map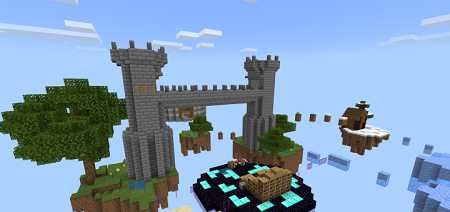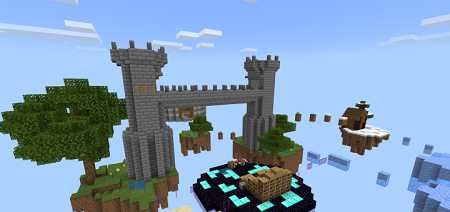 Do you like Sky Battles in the Minecraft world? If so then this is what you need. The new mini-game Sky Wars in the world of Minecraft.

Each player will receive a starting set of items that will allow you to survive and fight with your friends. In this mini-game, the player will die after death and continue to survive. Your main goal is to get the best armor and weapons. Each player can also loot neighboring islands in order to get even more useful and necessary items.

The player who has reached the highest level of development will win. Please note that the stronger you become, the more difficult it is to kill you. We also draw your attention to the fact that in this mini-game you will not find already enchanted items, each player must do it on his own. Enchant your items using the required materials. Explore the islands in order to find the necessary materials and become invincible! Throughout the map, players can find a block like Lapis Lazuli!