Snowy Oasis Seed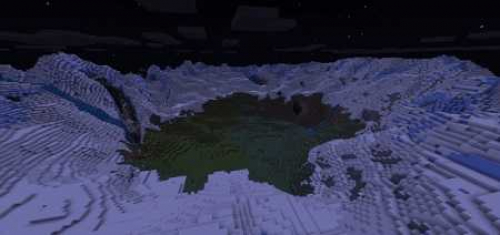 We present to your attention an excellent Snowy Oasis seed, which will help diversify your survival in Minecraft Bedrock Edition. This is a very unusual but beautiful place to explore. You will be surrounded by snow-capped mountains, but on the territory, there are many interesting places such as mines, ruined monuments, villages and much more.


Details about the locations that you can explore.
You will spawn in Minecraft on a snowy mountain - to your right is the highlight of the seed - Snow Oasis, a meadow that is surrounded by ice peaks.
To the left of your location will be the first of the five villages. To find the other two, go to the icy ring of these same icy mountains. Each has a tower with robbers.
The last two villages are a little further from the spawn point 300 blocks towards the taiga biome.




Another interesting place is the ruined portal, which you can find on the side.

In addition to these structures, there are many other exciting and picturesque places, such as caves, portals, towers, fortresses, temples. Here you will find a huge amount of rare resources.

Among the biomes that you can meet near this area:
Biome Badlands, move to the southwest.
Jungle in the northwest direction.
The mushroom biome is 12k blocks away on the northwest side.
The cave is in the south.

On the map (photo below) you can see what places are there to explore this seed.