BuildMCPE server for Minecraft PE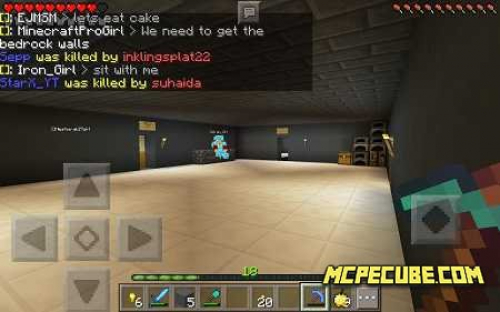 A great place for you to gain new experience in the Minecraft world is a server called BuildMCPE. This server enables players to do whatever they want to get a lot of new and useful experience. Here you can use your skills in construction, explore new and interesting places, fight with other players and much more. Use your time as you like, create your own personal game scenario. The player can get any necessary weapons, armor, block or any other item. Visit shops and markets, build your own unique and creative buildings.

All the necessary conditions for a good game, both for beginners and experienced players. At the beginning of the game, any player can get some enchantment. Visit PvP locations for fights between players. Several maps with different dimensions are available. Players have the opportunity to choose a job and make money. A large number of quests are available.

All this and much more awaits you in the world of BuildMCPE.

Just log in to the server using the address buildmcpe.eu:19132.