Avoid Puffer Fish Map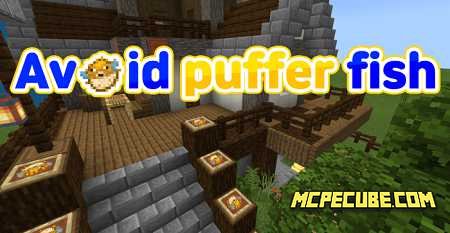 A very fun
mini-game
for you and your friends. A new mini-game called
Avoid Puffer Fish
! Have you ever seen Puffer Fish? If not, it will be very interesting, for those who know it will be doubly interesting. Imagine how this fish reproduces every second and they become more and more. Can you survive in such conditions? With every second, the number of fish multiplies and becomes bigger and bigger, and with each touch of the player, it gives damage and takes health. A very interesting and exciting game for those who love difficulties and challenges! Play with friends and compete who will stay alive!
On the battlefield among you and Puffer Fish, you will see some items, such as bees that allow the player to fly into the air for a short while, a sword (Sashimi), and a potion. Use all these items for survival.
Avoid collision with these wonderful and at the same time dangerous fish, and survive as long as possible. Also, players can simply kill them using a sword.
Players can customize the game mode and regeneration.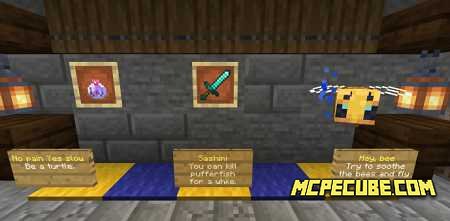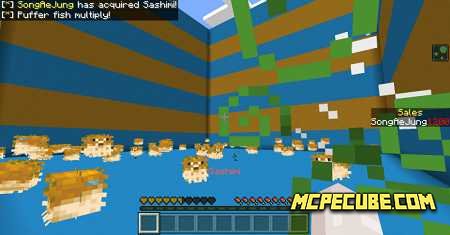 You can see more information about how this works already in the game!
Watch the video below: