Diminutos Map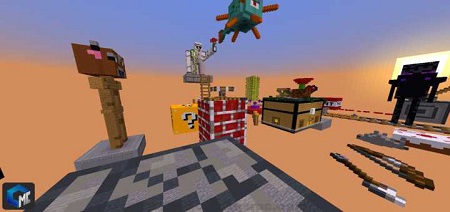 We present you with a new exciting map called
Diminutos
. This is a
map
with various interesting challenges where you will be the smallest creature in the world of Minecraft. In order to complete the game, the player must overcome 12 different challenges.
Players will have to fight with various mobs, explore different new locations, and also face the creature Herobrine. This is a small world in which you need to defeat all creatures in your path. Use your skills and experience to get to the end.
You can also perform certain achievements in order to make the game more interesting. Explore all the locations of the new map with your friends. In the game you will also see different dimensions, each of which has interesting features.