Minecraft PE 1.16.20.52 for Android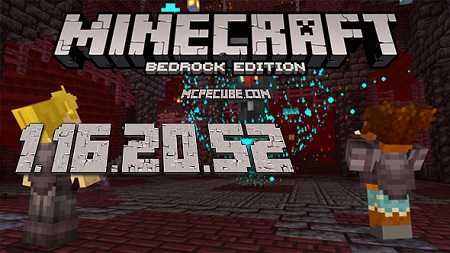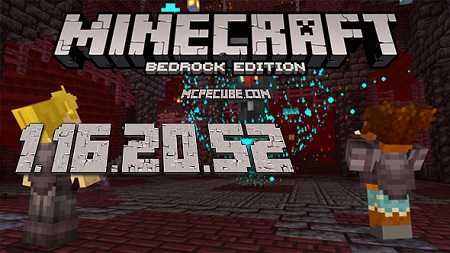 And here is the full version of Minecraft PE 1.16.20.52! Yes, this is a new update that the developers of the Mojang studio released two days ago. This version, as always supports Xbox Live, is also already available for all users of Android devices. In the new update, you will find various improvements, various changes, achievements offline, and more.



Features of MCPE 1.16.20.52



As you know, most recently the developers of the Mojang studio released the full version of Nether Update. This update was announced at MineCon 2019. Many players and fans of the Minecraft community have been eagerly awaiting a new update and want to explore the new mysterious world of Minecraft.

And even now, developers do not stop working on the new version, supplementing and improving it with each subsequent update. Developers continue to add new, unique, and most importantly exciting content to the game, as well as the Minecraft PE version 1.16.20.50 and the new Piglin creature subtype.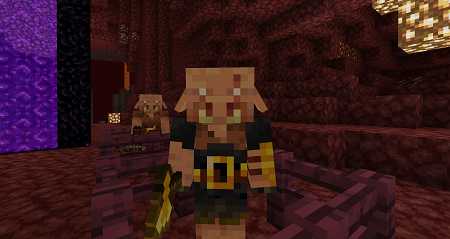 In the new version of Minecraft PE 1.16.20.50, you will not see a lot of interesting content but you are definitely interested to know what has been changed and added. New improvements, changes in mechanics, and more.



Minecraft Achievements



Experienced players who play Minecraft since Minecraft PE 0.16.0 know that the game has a system of achievements and rewards that are given after completing certain tasks. Over time, they became more and more.

In the latest update, Minecraft Pocket Edition 1.16.20.52 for the achievement of certain achievements, the game gives players the opportunity to get more emotions. Thanks to this, you have the opportunity to revive the character and, for example, wave your hand to your friend.

Also in the new update, MCPE 1.16.20.52 added the ability to receive some achievements offline. This means that you can take some action and get the same points after connecting to the network.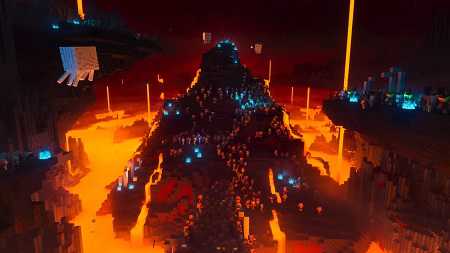 Improvements and changes in the world of Minecraft

Like any other update, the developers of the Mojang studio can not get around the update without any innovations. New changes that improved the gameplay of Minecraft PE 1.16.20.52. Thus, players can enjoy the following changes:

1. From now on, the geometry of mobs no longer changes due to content packs;
2. Now the zombies will spawn again underground;
3. Fixed a bug that could lead to malfunctioning of command blocks;
4. Improved performance of the /fill command, making it smoother;
5. Notifications of new events are now regularly sent to iOS devices.

Nevertheless, the development team did not disregard such moments as the system of aggression. This was done so that there was no looping of mobs on each other on the peaceful difficulty in Minecraft 1.16.20.52.
Minecraft PE 1.16.20.52 for Android