Minecraft 1.14.30.2 for Android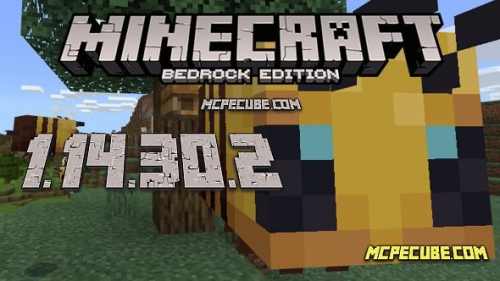 The new available version of Minecraft Bedrock Edition 1.14.30 is already available for all existing platforms. For all except Nintendo. Unfortunately for this portable console, the developers of the Mojang studio postponed the release of the new version of Minecraft for an indefinite period of time. This version is compatible in multiplayer with any version 1.14.

We also draw your attention to the fact that the developers of the Mojang studio have not yet found a solution to the problem that affects the X-box console, namely the errors associated with the textures of the game. Therefore, texture packs in Minecraft are still limited to 256x256.



Let's now consider all the fixes in the new version of Minecraft 1.14.30:

1. A bug was fixed due to which the game crashed in any of the worlds;
2. Fixed bug with split-screen;
3. Players who have not previously been authorized to X-box live will no longer have access to Realms;
4. Fixed account error on Switch;
5. Fixed a bug with character editing;
6. Removed auto jump when passing through the door;
7. Fixed the growth of algae after the player collected them;
8. In Minecraft for Android, bamboo in flower pots was fixed;
9. Fixed a bug associated with glass bottles and a honey block recipe;
10. The login button has been changed;
11. Fixed a bug with autocomplete in Minecraft Bedrock 1.14.30 when the Internet connection is disconnected;
12. The behavior component of the circle_around_anchor has been fixed.


Minecraft 1.14.30.2 for Android