Terraria 1.4 for Android and PC
We are glad to welcome you! Surely many of the fans of the Minecraft world have at least once tried to play games similar to Minecraft, the same games with a cube world, or similar gameplay. Many players are attracted by the main feature of such games, namely the two-dimensional graphics, similar to computer games of the times of the 16-bit SNES (Super Nintendo Entertainment System) game console.

That is why we are pleased to present to you a game that has already achieved great success in the gaming world, a game that has received many positive reviews from the gaming press, and has also sold over 30 million copies, this game is called Terraria! Yes, you may have already played it, but for those who have not played this game yet, it will be an amazing new experience.

This is a sandbox adventure game developed by American studio Re-Logic. Terraria was released to the gaming community in 2011. After the release, Terraria was ported to other operating systems for personal computers and mobile devices, as well as game consoles. Let's take a closer look at the features of the new adventure game Terraria below!



Terraria game features



As mentioned earlier, Terraria is a sandbox adventure game that is quite similar to Minecraft, but doesn't think that these games are identical! In Terraria, the world is created in 2D, there are many different recipes, items, and of course bosses, mobs, and monsters, each of which has an original and unique model and appearance. What is common between the above games is only their general essence.

Find and mine ore in order to craft armor and weapons from it, fight various hostile creatures, and also explore caves in order to find new items for spawning bosses.

After killing a boss, players will definitely receive new unique items, as well as weapons!



Purpose of the game



In Terraria, players will spawn differently than in Minecraft, that is, not empty-handed, having created a new world, players at the beginning of the adventure will immediately have three starting items, namely copper items such as an ax, a dagger, and a pickaxe.

Players can find all resources deep in caves, players can only find unique items in chests or by killing some mobs. Loot from mobs depends on the type of mob.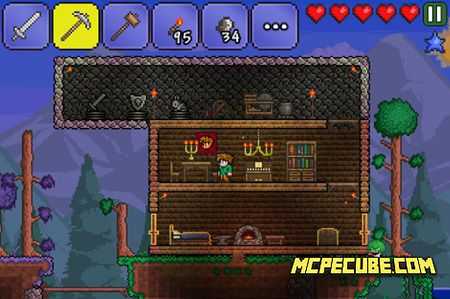 Just like in the Minecraft world, players need to use all the collected resources in order to create a fortress for themselves or just some kind of structure. It is also important to complete the set quests in order to settle an NPC in his house (a character who serves as an important means of creating a game atmosphere and motivates players to take certain actions.

The main requirement for each NPC is an empty house). Players can also trade with NPCs; you can also purchase various useful items from them that may be useful to you in the future.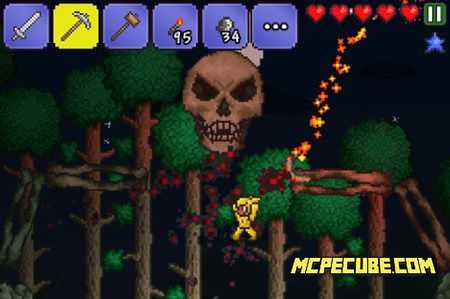 This game is available for each of you, you can download Terraria for free for a PC or Android device since the game is compatible with many platforms and devices.

The excellent musical score, as well as stunning graphics, will make your gameplay more realistic and unforgettable, and most importantly, a new and exciting experience.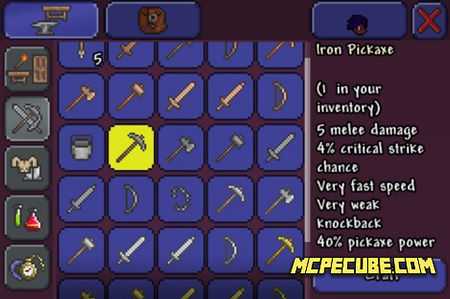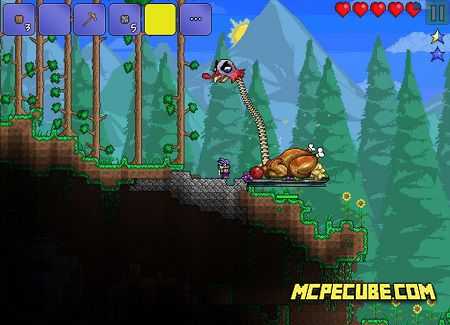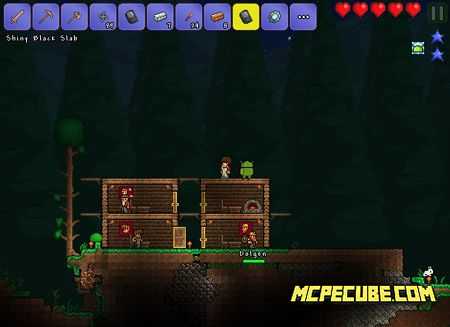 Below you can download the game for both Android and PC!
Terraria 1.4 for Android and PC