zm_assault_snow Map (Horror) (PvP)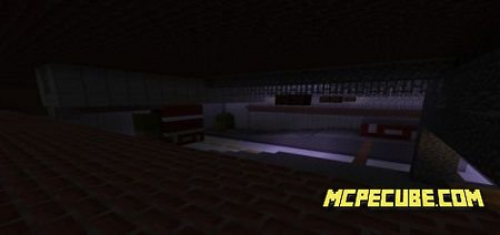 We present you with a new and very exciting map called zm_assault_snow. Many players know that assault is a map from the well-known game Counter-Strike 1.6. Now imagine the same map but only snowy and with zombies. This is a very interesting game that you will definitely like. All components of this map were taken from previously created mods. Experience a lot of positive emotions while playing with your friends.

Perhaps earlier you saw the popular zombie mod Zombie Plague beta which was created in 2017. From now on, this mod has been moved to the Minecraft world.



How does it work?



Two teams play the game. Some players will play like zombies, while others will be for the police (Counter-Terrorists). Please note that the first zombie you choose will have an advantage, as it will have more health. The police in the arsenal will have a knife, a shotgun, and a gun.
Zombies are enough to hit you once to infect you. Be extremely careful and look around.



What do we have to do?



Zombie Players:

Catch up and infect other players by hitting him. Hurry up to find your victim.

Police officers:

Must try to survive for 3 minutes. Be careful and try not to get infected.


zm_assault_snow Map (Horror) (PvP)