Volkswagen Beetle Car Add-on 1.20+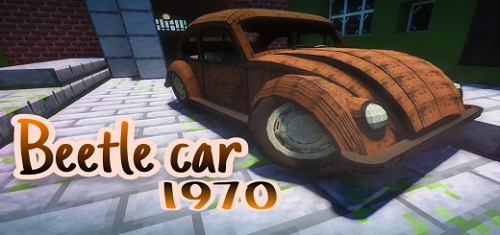 Are you seeking enhanced mobility within the Minecraft realm, perhaps via a vehicle? We recommend installing the Volkswagen Beetle car addon for Minecraft PE to unlock this feature. While this mod introduces just one car, it is undeniably distinctive, complete with a captivating backstory of its development and operation.

Key Features:

1. Dynamic Animations:

Experience the thrill of motion with animated wheels, steering wheel, doors, and trunk – every detail brought to life.

2. Car Control:

Unlock the door, ignite the engine, and turn it off – all at your fingertips with a key. Discover the added utility of trunk access, providing storage for up to 5 items. In the unfortunate event of vehicle destruction, two distinct damaged car models will emerge.

3. Vibrant Car Customization:

Express your style with a palette of 11 vivid colors to paint your ride in the hues that suit your taste.


Volkswagen Beetle Car Add-on 1.20+