Droid Golem Addon 1.15/1.14+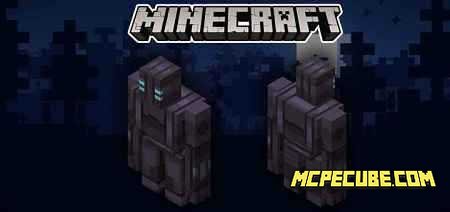 Do you like to explore Taiga biome? Don't you think this biome is a bit empty? If so, then this
addon
is what you need. The new addon adds a new mob to the biome taiga called
Golem Droid
. The idea was borrowed from the famous movie Transformers.
The new Golem lives in Taiga and is easy to find since it is large enough. This Droid Golem attacks all living things in its path, both players and other creatures including other Golems.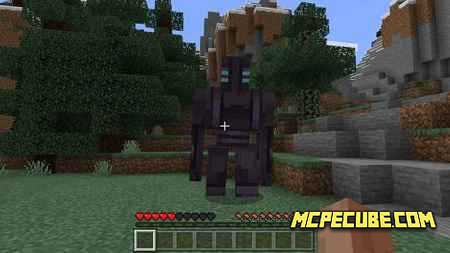 Before you go to Taiga, you need to be well prepared as the new Droid Golem has 30HP and can deal 8 damage to his enemies. Use strong armor and weapons.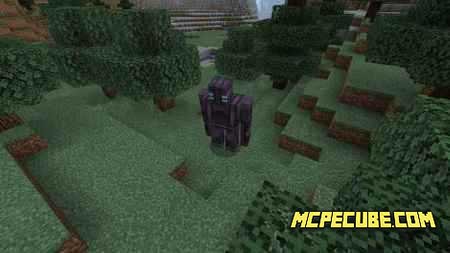 Do not forget to activate the
Experimental game mode
!
Droid Golem Addon 1.15/1.14+