Wither Skeleton Knight Add-on 1.16/1.15+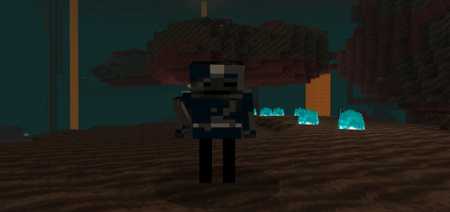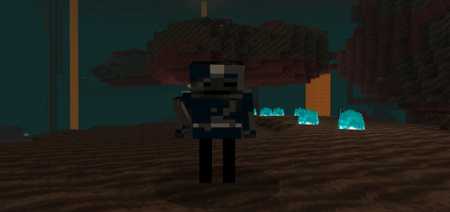 Everyone already knows such ruthless mobs as Brutal Piglin, this is a subtype of Piglin that is distinguished by its ferocity, strength, and a large amount of health, but what about the equally strong Skeletons? If you are interested in new challenges and epic battles, then this new addon is exactly what you need. This addon adds new wither skeletons that will be much stronger than their predecessors, and these are not even simple wither skeletons, these are knights who know how to fight. Let's look at them in more detail.

New Wither Skeleton Knights will be added to your Minecraft world, these are very strong hostile mobs that can give a good fight to both Brutal Piglins and players! Don't underestimate them. At the moment, these creatures spawn in different places in the Nether world, but in the near future, the spawn location will be changed to a specific one.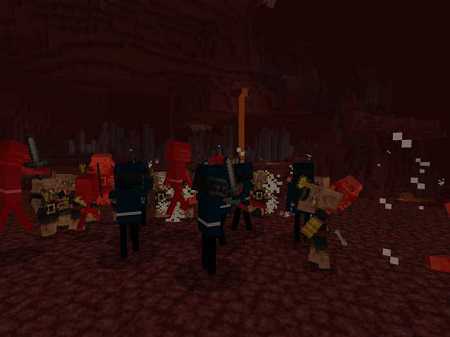 These hostile creatures can deal a lot of damage and kill the player in just two or three hits. Their only drawback that can be useful to you is their slowness. They are very immobile, which gives you the ability to defeat them using a bow and fight at long distances.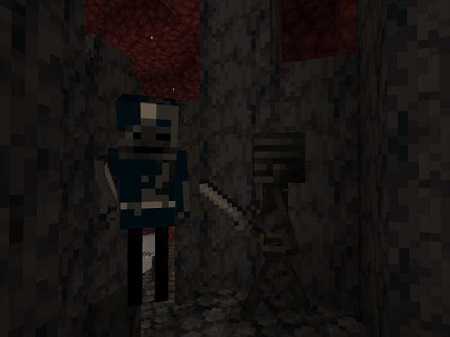 These creatures will attack Piglins, Brutal Piglins, and of course players. We also draw your attention to the fact that these creatures are not afraid of wolves like simple Skeletons. If the player still kills this mob, he will receive a drop of iron.
Wither Skeleton Knight Add-on 1.16/1.15+