Quick Bunkers Add-on 1.13/1.12+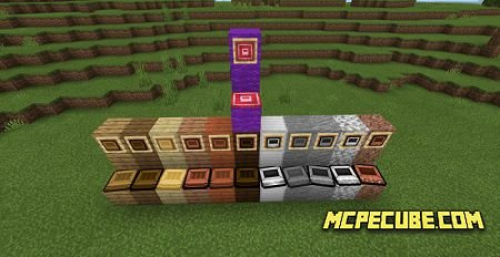 Introducing an addon that gives the opportunity to get new items to the game and enables the player in emergency situations to hide under the ground using special bunker from enemy mobs. The player can use these items at any second and plunge into a safe place. The space that will be a bunker will be very small, but the main thing is that it will save you.

Below you can see how the recipe will look:

Let's take a closer look at new items with you. Firstly, you can use a large number of available materials with which the player can craft the necessary items. But please note that these items will be for decorating. Let's look below with you all the available things:

Materials from the boards for the construction of the bunker:

—DarkOak/Spruce/Oak/Birch/Acacia/Jungle.

Other materials:

—Diorite/Iron/Stone/Granite/Andesite.


How does it work?

In order for the player to take advantage of the fast bunker, he needs to sneak up and hold it in his hands. An important requirement, the player must activate it within this range of 1x1 blocks!

Also, you can simply place these bunkers using the interaction with one of the items in this addon or use Item ground!
Quick Bunkers Add-on 1.13/1.12+