Potions + Addon 1.13/1.12+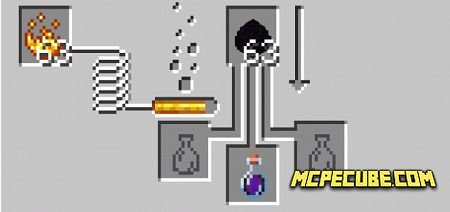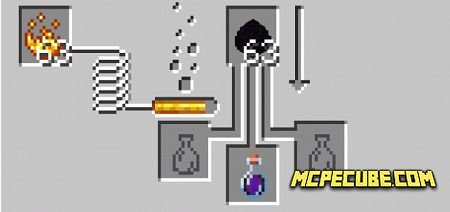 A new add-on that adds new types of potions and recipes to the Minecraft game. There was nothing before like this was in the vanilla version of Minecraft. For many players, this will be an indispensable supplement for survival, since many potions can be very useful in a given environment.


How does it work?

The player must activate the add-on in the settings of your world and activate the behavior.

All you need to get the potion is just to chat, enter the following command: / give @s potion: then enter the effect you want to receive, for example, blindness or absorption.

Let's take a look at all the new types of potions below, also under the description of each type of potion you can see how it will look in your inventory and the image on the brewing stand on how to make it.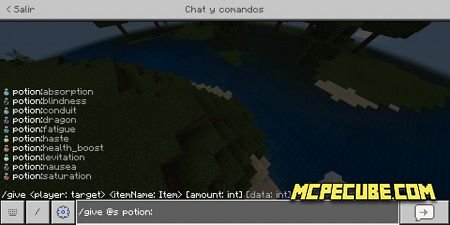 List of new potions:

1. Dragon potion, this is a potion that gives you extra speed and jumps acceleration by 4, as well as a slow drop of 4 minutes:

2. Blindness potion gives the effect of blindness for 1 minute and 30 seconds:

3. Saturation potion, saturation for 1 minute and 30 seconds:

4. Levitation potion, the ability to levitate for 1 minute and 30 seconds:

5. Potion of absorption gives the effect of absorption for 1 minute and 30 seconds:

6. Conduit potion, adds the power of conduit for 4 minutes:

7. Nausea potion, nausea effect for 4 minutes:

8. Health boost potion increases health by 4 minutes:

9. Haste potion gives the effect of haste for 4 minutes:

10. Fatigue potion, the effect of fatigue for 4 minutes:

A few screenshots of how this looks in the game: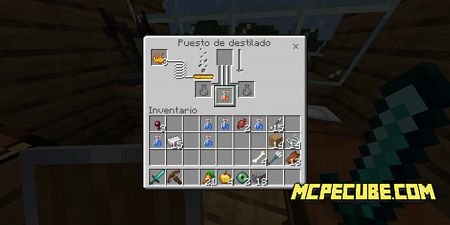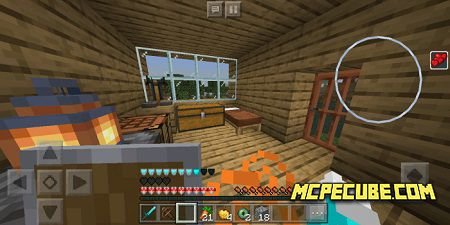 What is planned in the upcoming add-on update:

— Add more types of potions;
— Add new types of potion boosters.
Potions + Addon 1.13/1.12+