Christmas Nightmare Addon 1.14/1.13+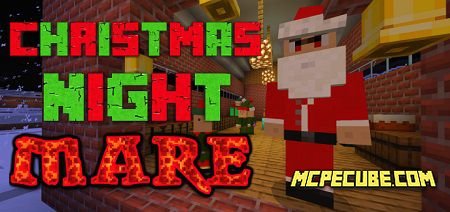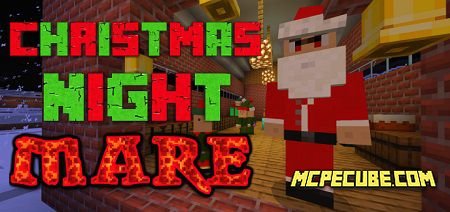 A new add-on that will definitely be interesting to you as it relates to the Christmas theme. Tell me, have you been a good boy/girl this year? We think that you are on the list of Santa's most naughty, and that's why something awaits you in the game ...

In the game, you will find Santa Claus and his funny little friend's elves who work hard and get ready for Christmas, as well as they, are waiting for you!

This is a great place to survive in the world of Minecraft. This add-on creates Santa's Workshop, where Santa and his elves will be. But be careful, Santa had a very bad day!

Please note: Santa's workshop will appear only in the Tundra, that is, in the Ice Biome, this is logical. In order to find this place, you will need to wander a little.

In the game, you can meet a large number of different mobs and objects, such as:

— Elves that will be presented in the game in several types;
— The most important boss is Santa! After you kill him he will be even stronger;
— Deer and sleds of Santa;
— The various presents that Santa prepared, but we know what you get, this is a small piece of coal!:);
— Christmas tree;
— Lollipops;
— And the cutest thing is Gingerbread House!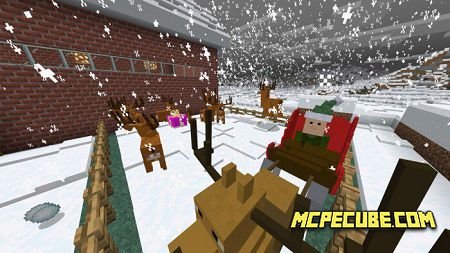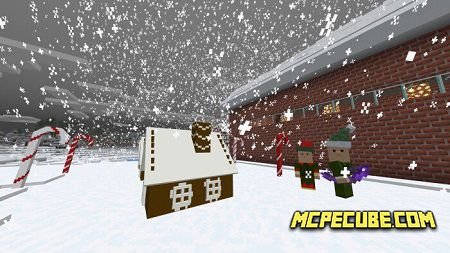 Christmas Nightmare Addon 1.14/1.13+