Insane United Worlds 1.14/1.13+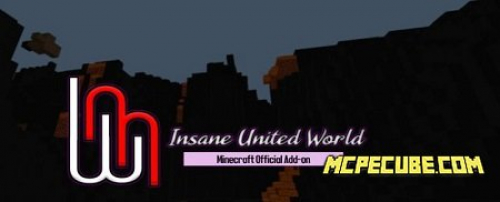 An interesting addon with which players can add a large number of bright and useful blocks, creatures, new biomes and much more. Please note that this add-on is still under development and this is a test version. This addon works with versions of Minecraft from 1.13.



Do not forget to activate the Experimental game mode!

Below you can see several biomes that will be added to the game:

The first is Volcanic Biome



The second is Candy Biome



Much more awaits you in the game.
Insane United Worlds 1.14/1.13+