United States of Urania (USU) Map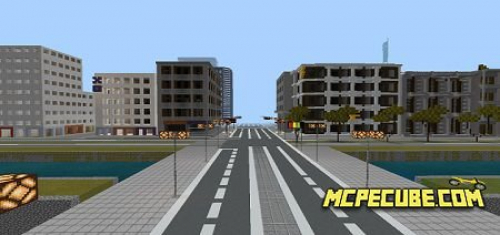 We present to your attention a very interesting Minecraft Pocket Edition project called the United States of Urania (USU)! This project has been developed by the creator since 2014. The original idea of the creator was a small town called Frank. Over the years, the creator expanded the boundaries of this idea and the USU project appeared, which already consists of as many as 7 States. Yes, this is not just a small city, but a whole country. As you might already have guessed, that same aforementioned small town, Frank, has become the capital of at least 9 different cities. The capital is the most developed place in the state of USU.

In this world, there is even its own currency called Uranium. The most interesting thing is that this project has a well-established economic and political system. There is even your own newspaper in which you can read very useful information about the latest laws adopted! The inhabitants of this state are called Uranians.

Let's take a closer look at this state, and we will start from the most important place, this is the capital called Frank.

— In the capital there are new functional traffic lights;
— Departments which are located in different parts of the state have a modern and new design;
— As in real life, in the old quarters of the city, you will find houses with an old design. There are more such quarters;
— There is an OWN FLAG which symbolizes all existing states, and we remind you that there are 7 of them! Each individual color is a symbol of a state;
— A newspaper with the latest news on laws and in general on the latest news;
— There is a highway line, the main access to the city is the Central highway;
— (For those who were previously familiar with this project). Updated Lo-Nevado Hill. It has a more realistic look.



Below is the image you can see a detailed map of the capital:

The most fascinating and interesting thing is that in this city there is even its own well-developed transport system which consists of public transportation methods, including an airport, railway, vehicles and even the metro! The metro consists of 4 lines, each of which can transport you from one commune to another.

This is a really great project that carries a lot of interesting and gives players a lot of useful experience. In the future, this project will continue to develop.


United States of Urania (USU) Map