FuseRealism Resource Pack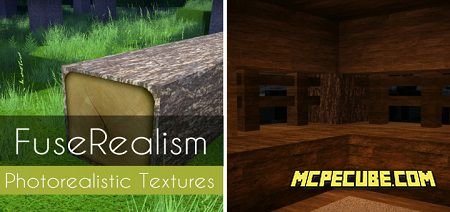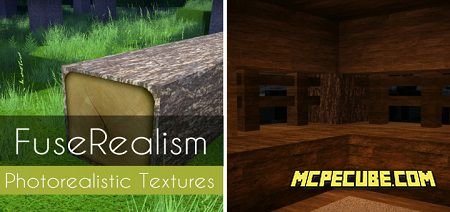 Many players in the Minecraft world sometimes want more realism in their world, that's why we recommend this resource pack for you. Everyone who wants more realism in the Minecraft game can use this resource pack with textures whose resolution is many times better than standard textures. Here you can see more than 100 updated textures in a new high resolution. 512×512 is just such a resolution that new textures have.

Below you can see a small list of realistic textures, and we want to repeat that there are more than 100 of them:

— The bark of trees and even treetops;
— Textures of nature, such as snow, mud, grass, and others;
— Floor, boards, tiles, and terracotta;
— The ultra-realistic texture of leaves and plants;
— Sounds of nature, such as birds, wind and much more;
— New glass color.

In order to clearly hear all the sounds, it is recommended to make the volume as loud as possible.

In order for the image quality to be as good as possible, we also recommend using shaders.

IMPORTANT: Please note that this resource package is still in the development process, it is for this reason that we warn that minor errors may occur periodically!

What will be in the upcoming update:

— More glass colors;
— Detected errors will be fixed;
— The texture of the Void;
— The texture of quartz;
— The texture of Netherrack!

Below you can see a visual comparison of what the standard texture looks like in the Minecraft world, and using the new resource package:

— Boards for huts, houses, and structures in general
— More rounded log shapes
— Grass path, sand, and others ...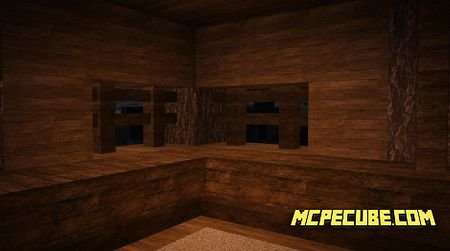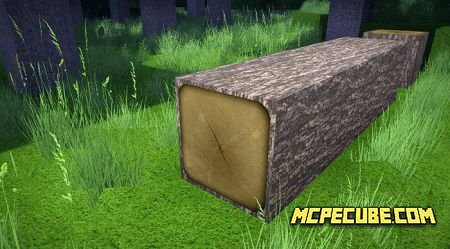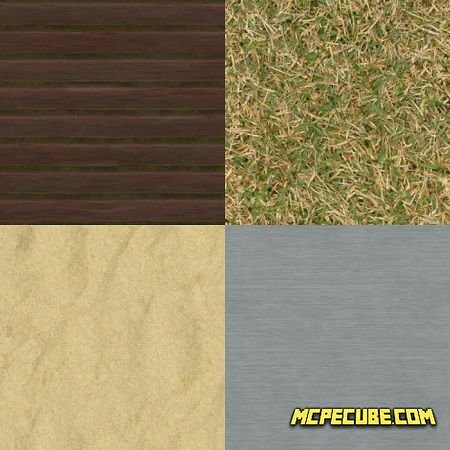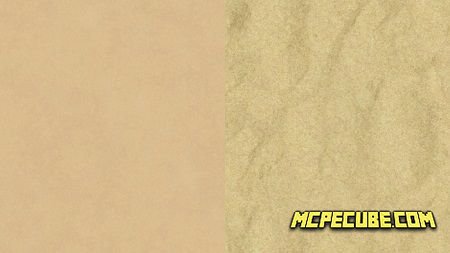 FuseRealism Resource Pack