Original Pigmen Texture Pack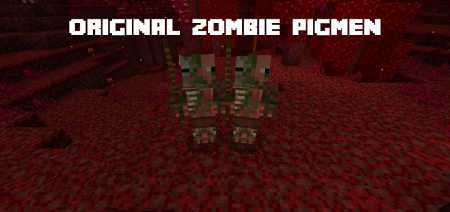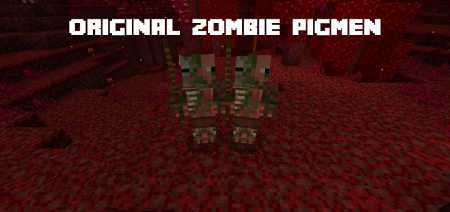 Another pack of textures that changes the texture for new creatures in the Nether world. The new Minecraft 1.16 update gives new opportunities to the players of the Minecraft world. This texture pack changes the texture of Zombified Piglin to the old and beloved Zombie Pigman. This is an addon that was created for those who miss the older model of the creature.

Unfortunately, not all models can change completely, namely baby Zombie Pigman. This model has less accurate detail, but it will also be interesting.

The spawn egg for these creatures is in your inventory, it has also been renamed.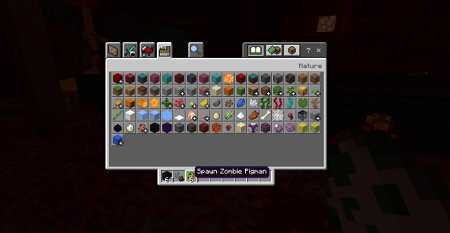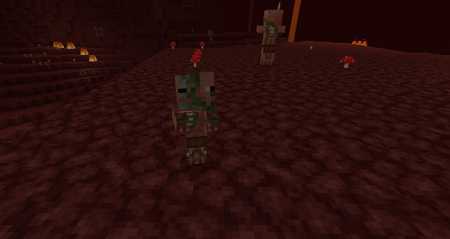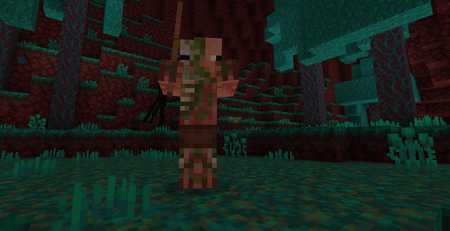 Original Pigmen Texture Pack