Natural Mystic Shaders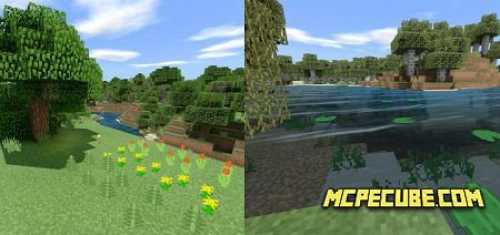 We present you a fascinating set of shaders, which is called Natural Mystic! These shaders can be used for your Minecraft world, which will help make your world more realistic than it was before. It will also change your game world as a whole, as objects will cast a shadow, light from the moon, a torch, and much more.


What does it include?

— Shadows from various objects;
— Clouds will not be blocky;
— Leaves and water will have waves, except for plants;
— From a different angle of the camera you will see the light and transparency of the water;
— Added flickering effect for torches during burning;
— Saturation of colors at night;
— Ability to adjust exposure;
— Regulation of tonality and contrast.



NOTE:

It is supported for iOS platforms, on Android, it is not tested yet!