Minecraft 1.12.0 for Android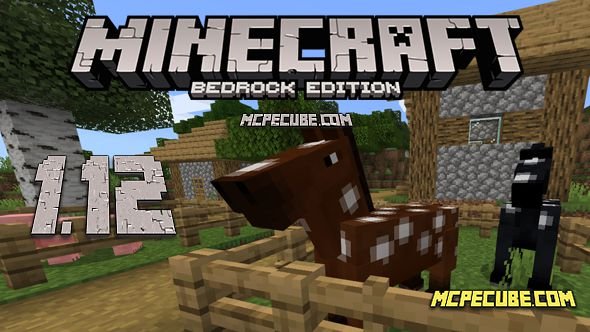 We want to please you, the full version for Android
Minecraft 1.12
has been released. This update will be available to any player on our website at the end of the article. Below you can familiarize yourself with all the innovations that have been added to the new
update
, we also tried to disclose everything in this article as much as possible. The new update does not introduce a large number of innovations, mainly this applies to add-on developers.
The first thing we'll talk about is the Camera! Yes, earlier it was already in version 0.16.0 (for those who did not know), now the developers decided to return it back to the game again. There are minor glitches in the camera, so let this not surprise you. In order for the player to be able to use it, you need to activate the Experimental game mode or use a special command — /give<ник_игрока>camera 1
And now let's look at a little surprise that many fans of the Minecraft world will surely enjoy. It's about a new opportunity to crawl! Most likely this is just a bug since the developers officially did not say anything about it, but still, why not use it. Below you can see an illustrated version of how to do this. First, you need to install a block of water in front of the entrance to the tunnel (shown below), go down into the water, look down, press the Forward button twice and start swimming. Thus, your character will begin to crawl.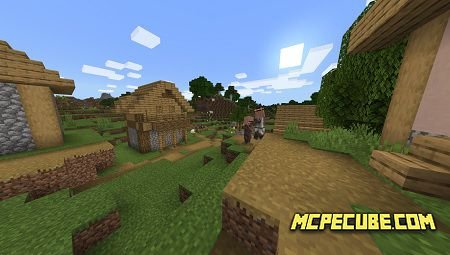 Illustrations of how to crawl:
As already mentioned, there are not so many innovations, but we will consider the most interesting with you. Here is a shortlist of changes:
— Autocomplete command blocks (automatic);
— New spawnRadius game rule for Minecraft Pocket Edition. A certain range is set from minimum 0 to maximum 32. When respawning, your character will appear in a radius from minimum to maximum, and also please pay attention to the fact that this will be a random point;
— Ability to add delay to command blocks. What is the delay measured? This is Tick, one second = 20 ticks;
— New additions for server owners:
1. Ability to record actions in Bedrock Edition;
2. Improved synchronization of block IDs between client and server.
A large number of changes are for developers of
add-ons
and modifications of the Minecraft game for Android. Since there are few such visitors, we decided to single out only a few of them. The list of changes is actually many times larger. Let's look at some of them:
— The number of items that could be added using add-ons has been increased;
— Increased the number of settings for the behavior of mobs;
— From now on, particles can be created without reference to certain objects;
— Ability to create a single animation on a specific subject;
— Ability to customize the mechanics of new items;
And much more...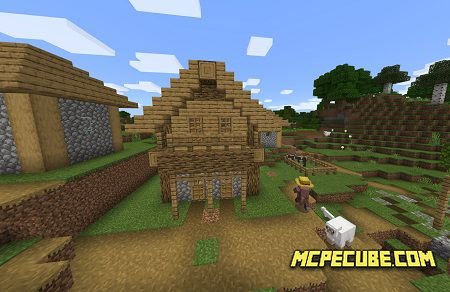 In total, more than 240 different errors and crashes were fixed. Recently, Mojang developers have done a very large amount of work on both old and new versions, which in turn, of course, affects the game, namely the appearance of more errors. We are grateful to the developers for their hard work and efforts to make everyone's favorite game even better!
We draw your attention to the fact that this version of
Minecraft PE 1.12
is in beta testing, so this is not all that can be in the game. No one knows what can be added to the game in the near future since a large number of innovations are still being developed. We also warn that this version is a little unstable, and as we said earlier, it is in beta testing. Also, do not forget to activate the Experimental mode and log in without checking the license on the Xbox.
Minecraft 1.12.0 for Android