Minecraft PE 1.20.30.25 for Android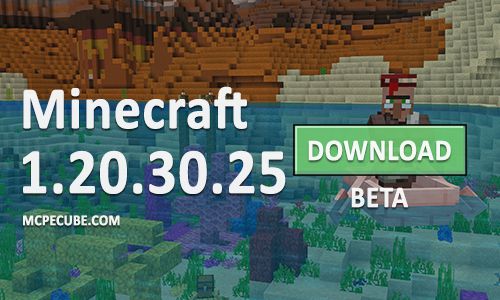 Mojang's development crew has unveiled a brand-new update for the testing edition of Minecraft PE (Bedrock) 1.20.30.25, accessible to Android platform users. This latest release has successfully eradicated a range of glitches and introduced technical enhancements.

Regrettably, the most recent update fails to introduce any novel and thrilling features or unique creatures. Nevertheless, it is important to highlight the developers' unwavering commitment to rectifying glitches and integrating technical modifications.

Of particular encouragement is the announcement that the development squad is actively crafting the mob trading functionality, offering us optimism for substantial enhancements in future iterations of Minecraft.

Fixes

• Boats can normally be placed on the water.

Technical updates

Made one new update for optimization and stable work of developers.

Do not forget to make backup copies of the worlds so as not to lose game progress.
Minecraft PE 1.20.30.25 for Android