Minecraft 1.14.60.5 for Android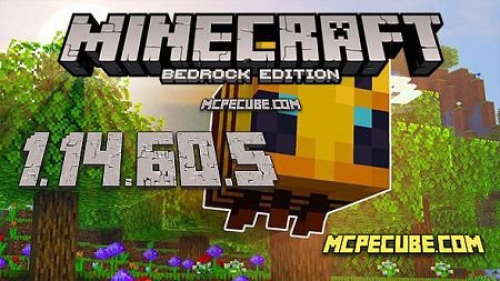 We are introducing a new beta update for all the users of Minecraft game and android devices, namely it is Minecraft 1.14.60.5 Bedrock Edition! In addition, it is a new version for your pocket world which is available for XBox. This is a new update with new fixes and interesting features.



The features of the new Minecraft Honey update



And again, the Mojang decided to release a new Honey version of the game, this is another version in which the developers decided to fix old and new bugs before completely moving on to working on the Nether update. In the new update, new blocks and new items await you.

Well-known honey blocks that can be created using honey that players get from nests or beehives. In addition to crafting and building using honey blocks, players can use honey so that your character can restore satiety.



As for bees, these cute creatures live nearby with flowers, and nests are built under the crowns of trees. The most important thing is that these creatures are neutral and will not attack you first until you begin to attack them. If they are in danger, they will defend themselves! Also, as soon as the player hits this insect or tries to get their honey from the hive, cute creatures will become real killers. Their eyes will turn red, the buzz will become more aggressive, and if they hit you, then there is a chance that you will be poisoned.

We also draw your attention to the fact that in order for a player to be able to safely get honey without putting himself in danger, he needs to place fire under the nest block.

In addition, players can also get honeycombs. You can do this using scissors. You cannot eat them, but you can create very beautiful honeycomb blocks.



Among all the existing blocks in the Minecraft world, we can distinguish a honey block as it is unique and has interesting features. One of which is stickiness. The player standing on this block will not be able to jump or move quickly.



This block can be very useful to players in Redstone mechanisms. Players can use the features of the block in order to go down on the vertical surface of these blocks as the fall speed will be reduced.

This block can hold not only the player but also items and mobs.
Minecraft 1.14.60.5 for Android