Minecraft PE 1.20.40.24 for Android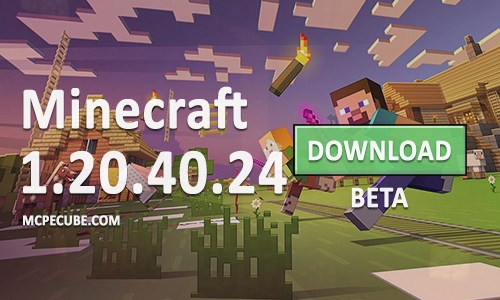 In the latest test updateMinecraft PE 1.20.40.24, the developers paid attention to solving only five problems that caused inconvenience to most players in the latest versions of the game.

Soon it will be time for celebration in the world of Minecraft, when we will vote for future mobs and learn about everything that the creators will add in future versions. In this regard, it is expected that this time we will only be pleased with bug fixes.

Bug Rectifications

- Control and keyboard issues have been diligently addressed.
- The utilization of the "§" character for text modifications is now functioning as intended.
- Quick Crafting engages when you hold down a crafting slot.
- No longer will creatures appear on incomplete blocks.
- Game crashes have been reduced, resulting in a smoother gaming experience.

A friendly reminder: When downloading a test version of Minecraft, be prepared for potential glitches, errors, and other issues. It's advisable to create backup copies of your worlds to safeguard your in-game progress.
Minecraft PE 1.20.40.24 for Android