Minecraft PE 1.20.41.02 for Android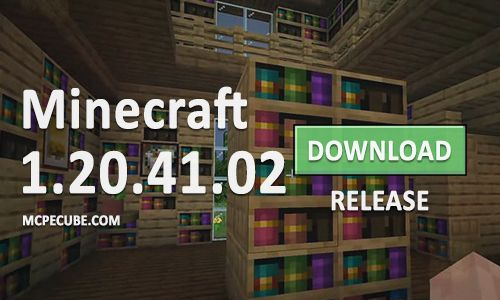 The highly anticipated release of Minecraft's complete version 1.20.41.02 is now accessible on Android gadgets. A concise hotfix has been deployed to address seven notable issues that users were facing while trying to connect to servers and within the Minecraft Store.

In this update, the developers listened carefully to your feedback and corrected the errors and misunderstandings that you reported. In addition, they have worked to optimize the gameplay to ensure a smoother and more enjoyable experience with the game.



Corrections



- Eliminated the causes of failures when connecting to:

• Realms, including from Amazon devices.
• To the servers.

- In-game market

• Search has been established.
• The blocking problem has been resolved.
• Set up a world filter.

- On the console the full version is now working.
Minecraft PE 1.20.41.02 for Android