Minecraft PE 1.20.50.24 for Android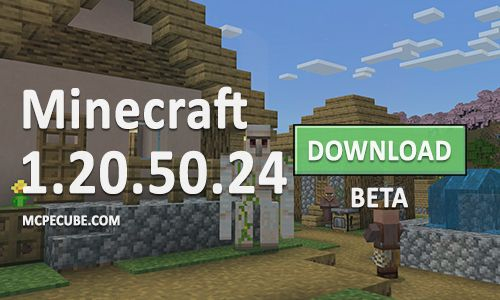 This week marked the arrival of the most recent Android update, version Minecraft PE (BE) 1.20.50.24, for Minecraft enthusiasts. Among the notable additions is the ability for players to seamlessly kickstart their gaming experience with an automatic connection to Realms.

Furthermore, the development team has diligently addressed and eliminated two pesky gameplay glitches.

Familiarity has set in as we've come to expect these mid-week Minecraft test releases, where developers meticulously fine-tune the gaming experience by exterminating bugs and infusing it with novel features. Let's delve into the details of the three concise lines of changes below.



Update



• Players can now be invited to Realms using the link.



Corrections



- The rendering of armor decorations now functions as expected.
- Items introduced by modifications no longer provoke crashes in the game world.



It's crucial to remember to create backup copies of your worlds prior to downloading beta updates since these testing versions might harbor issues that could potentially result in the loss of your in-game progress.
Minecraft PE 1.20.50.24 for Android