Minecraft PE 1.17.34.02 for Android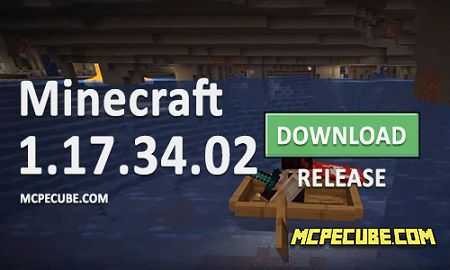 We present to you the unplanned and sudden release of the full version of the Minecraft PE 1.17.34.02 update for all Android devices. This update is very small and has only one fix, but for many players, it is very significant, so the developers could not delay it. The update has fixed a marketplace bug. The game has become more efficient and stable. You can read more about this below.

As mentioned above, the new update has only one fix, but very significant for the game, since there was a serious bug related to the game's marketplace. As you know, even small bugs can crash the game. The Mojang developers decided to release an update so that players can continue to enjoy the gameplay without any bugs.

Mojang fixed only one bug, namely, incorrect display and interaction with content purchased in the marketplace after applying the retail code.
Minecraft PE 1.17.34.02 for Android