Minecraft PE 1.18.01.02 for Android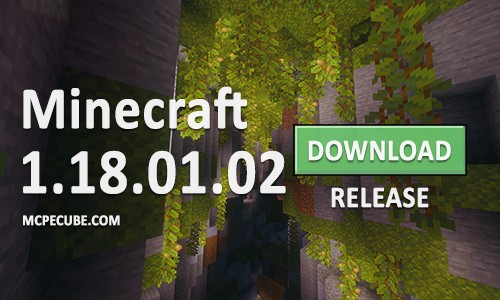 Friends, I have awesome news for you. The majoring studios team has released a new full version of Minecraft 1.18.01.02 for Android OS. This time, the creators of the game solved the colossal problems that were discovered in the previous version and made 11 changes to the gameplay that prevented you from fully enjoying the game.

Fans of the cube world were pleasantly surprised by this release. Since in the first part of the full version of Caves & Cliffs for Bedrock Edition, there were enough impressive errors that made the gameplay difficult. Of course, the developers fixed all the bugs as quickly as possible.



Corrected mistakes



In total, 11 errors were eliminated among them:

1. The game does not crash when the player uses chat or when playing on Realm.
2. For equality of Bedrock versions with Java Edition, the appearance of Diamond Ore has been reduced.
3. When moving to the Overworld, the lighting works correctly.
4. Found the reasons and solved the fault with getting stuck after respawning or a night in the Bed.
5. Now there will be a new message about the removal of information when files are transferred to external storage.
6. Option to support many users on Android works without any errors.
7. Simulation of game elements does not stop in multiplayer games.
8. Fixed the ability to teleport to other places, but now this function is not available if the target of movement is unavailable due to blocking.
9. Finally, you can purchase Realms, even if there are already a large number of them.
10. The developers have enjoyed the market inside the game, it has become better.
Minecraft PE 1.18.01.02 for Android