Minecraft PE 1.18.2.03 for Android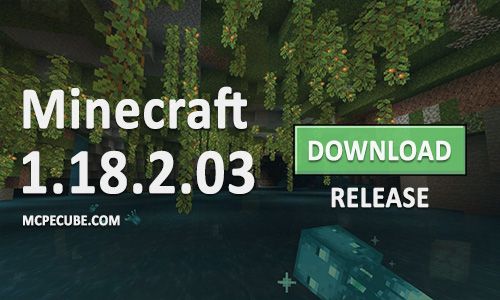 If you've played the full versions "Cave and Cliffs" Minecraft before, then you know there were some issues with the game, which was a little annoying. The Mojang Studios team responded quickly and released a new version of Minecraft 1.18.2.03 for Android with already fixed bugs.

This time, the creators have fixed critical errors that affected the game. Nothing new has been added.

A beta version is also available.



What exactly were the mistakes?



1. Made fixes for PS consoles related to texture corruption and data loss.
2. Eliminated the mechanism for opening the inventory.
3. Also, the developers excluded a bug when the bedrock blocks were not replaced with deep shale.
4. Removed a problem due to which the player could not open the chests and it was impossible to go through the portal if there were a large number of mobs nearby.
Minecraft PE 1.18.2.03 for Android