Minecraft PE 1.18.20.29 for Android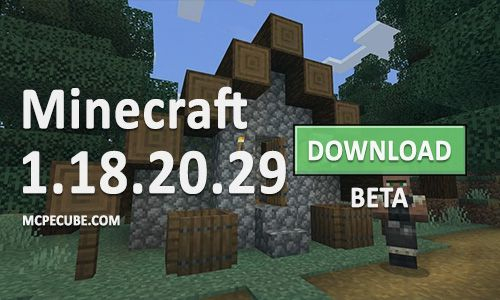 The creators have already released a small new beta version of Minecraft 1.18.20.29 for Android, which improves the stability of the game. One change was added for developers and testers and three bugs were fixed, which improved the game.

This version is just right for players who had frequent crashes in the game. Now the stability of the game has become better.



Fixed bugs



• The bug due to which there were crashes from the game has been fixed.
• Paintings can now be placed in any block position.
• Creatures are able to pass through the half-blocks to the doors.

Technical changes

One change was made regarding the development of modifications for Minecraft, as well as testing.
Minecraft PE 1.18.20.29 for Android