Minecraft PE 1.18.30.30 for Android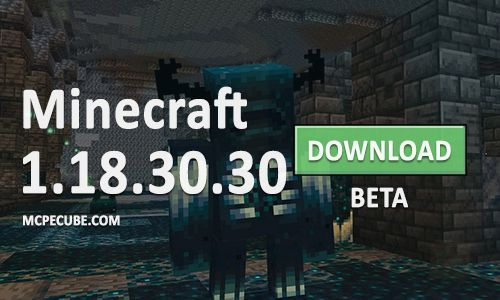 You can already install the new Minecraft 1.18.30.30beta update, which fixed a key issue related to the operation and spawning of underground dimensions. Now the gameplay is updated and do not lag.

In the previous test update, the developers added new biomes, Dark Depths. But many users experienced crashes and the stability of the game was broken, due to a bug in the processing of underworlds. The developers quickly fixed this problem and released a new version of the game, where they fixed this critical bug.



Fixed bug



Chunk generation at negative levels now works correctly. All underground zones will recover and generate correctly.

Don't forget to make copies of worlds when uploading test versions.
Minecraft PE 1.18.30.30 for Android