Minecraft 1.14.0.6 on Android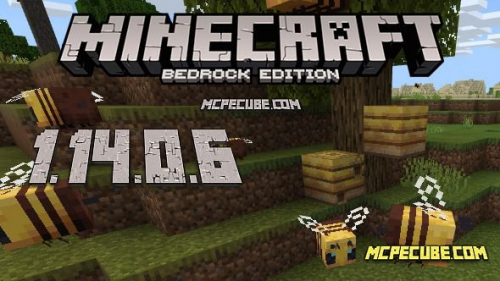 A new version of Minecraft Bedrock 1.14.0.6 has been released in which the errors of the previous update, the long loading of skins, the error in the visibility of the cloak and other crashes were fixed. Mojang Studio made a lot of effort to fix all the new bugs.



In version 1.14.0.4, various problems arose during the game process, today all of them have already been fixed. A number of changes have also been made. And also new features were added to the game:

— From now on, Bees can fly through open doors;
— Fixed a bug that occurred when throwing a potion;
— A bug with an invisible cloak has been fixed;
— Skins now load faster;
— Fixed inscriptions in the Main Menu;
— The Redstone signal again passes through the borders of the chunks;
— The hands of your character are again visible when you hold the map in your hands or on horseback.

In general, 10 different bugs were fixed. If you remember, the developers of the Mojang studio promised the players to improve the download speed even to the previous update, but the problem was not solved, in the new update 1.14.0.6 this problem was already successfully solved.



Do not forget that this is also a test version of Minecraft Bedrock and some errors and crashes are possible. We advise you to make copies of your worlds in advance.
Minecraft 1.14.0.6 on Android