Minecraft PE 1.19.50.24 for Android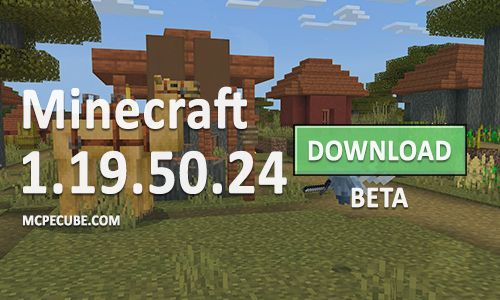 The test version of Minecraft 1.19.50.24 is already available for download on your device. Enjoy the new update, which has fixed several bugs and improved the texture of the Vex. Now the new monster will be easier to attack.

Changes

There is only one change in this version, which is related to the mob. Namely:

Vex got a new look. Properties:

• Changed the design.
• It's easier to hit the creature.

Corrected mistakes

This time Mojang developers have fixed 5 critical bugs. More:

1. Fixed Player being thrown through a wall when pushed by the Piston.
2. Improved the accumulation of honey by Bees in the Hive.
3. Keyboard control when using the flight has become more comfortable. Now if you double-click on the jump button ("Space"), the flight mode is deactivated.
4. The work of returning items when dragging onto other things in the Creative Inventory has been adjusted.
5. Fixed a console command that was causing a crash.

Technical update

There is only one change in this section. New documentation templates are available for mod creators.

Don't forget to back up your worlds when installing test versions.
Minecraft PE 1.19.50.24 for Android