Minecraft PE 1.19.50.25 for Android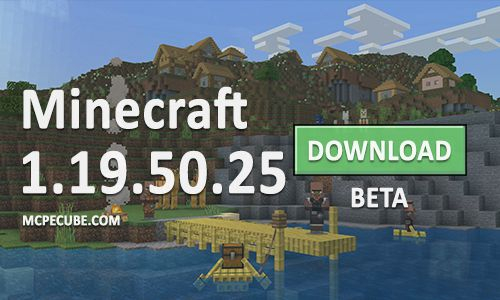 A small test update for Minecraft PE 1.19.50.25 has been released, where the developers have added a new feature for touch control and fixed several critical bugs.

Touch control

• There is a new change in settings.
• Now you do not need to turn it on manually, the new settings will be activated automatically.

Corrected mistakes

In this small update, there are only 3 bug fixes and one fix returned from the previous version. More:

• Removed the appearance of the joystick when the character is on board the Raft and uses the classic controls.
• Adjusted the FPS in the creative inventory.
• Recipes for crafting Wooden Slabs and other items with them are displayed correctly.
• The developers returned the previous error when the stuck player was pushed by the piston.

Do not forget to make backup copies of the worlds when installing test versions of the game.
Minecraft PE 1.19.50.25 for Android