Minecraft PE 1.19.41.01 for Android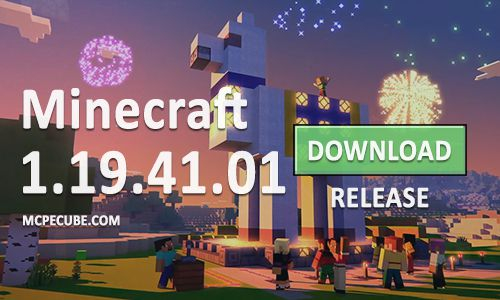 In the Minecraft 1.19.41.01 update, only 5 bugs were fixed, which seriously hindered the game for most users. Now everything works correctly and more stable.

Weekly full version of Minecraft PE 1.19.41.01 on Android, in which Mojang made 5 fixes regarding the game world. Thanks to the feedback from the players, the authors of the game quickly receive information about bugs and shortcomings that need to be fixed promptly. That's what happened with this release.

Corrected mistakes

This time, 5 fixes were affected. The main thing:

1. On Xbox Series consoles, the game does not suffer stability after a long pause.
2. When the RTX mode is enabled, the sky is displayed correctly with moderate brightness.
3. Items are properly managed in the inventory when using a controller.
4. Touch control does not interfere with the use of the contents of the Chests.
5. Realms works correctly and without delay, even if no one has joined for several minutes.
Minecraft PE 1.19.41.01 for Android