Minecraft PE 1.19.51.01 for Android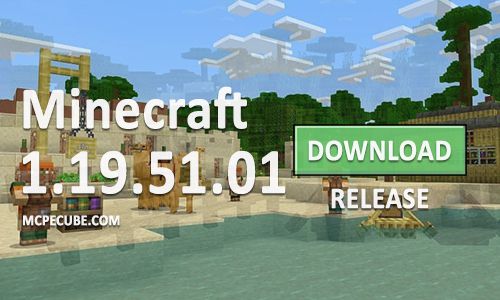 On the eve of the winter holidays, the developers have released a small release of Minecraft 1.19.51.01 for all types of devices. They worked on the stability of the gameplay: they fixed 5 bugs and introduced 1 technical change.

In the previous version of Minecraft 1.19.50, players noticed several critical bugs that prevented them from enjoying the game. The developers decided to quickly fix them and release a small full version with stable gameplay.

Corrected mistakes

There are 5 main points here. The main thing:

• The number of flights has decreased.
• Destroyed blocks do not recover again after being pushed by the Piston.
• Fixed Horses jumping over a Fence with a Carpet on top.
• There is no touch control capability on the Japanese Nintendo Switch console.
• The Y coordinate field of the Structure Block is now keyboard selectable.

Technical updates

Added one new update to optimize gameplay and develop mods.
Minecraft PE 1.19.51.01 for Android