Minecraft PE 1.19.60.27 for Android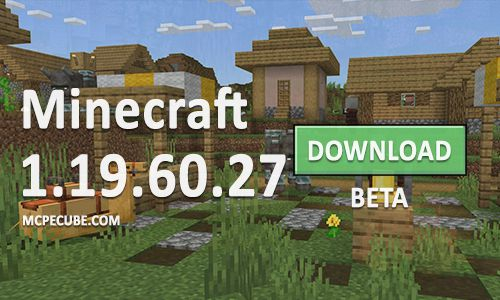 The test version of Minecraft 1.19.60.27, although small, is very useful. The creators of the game have fixed 7 critical bugs that were present in the previous parts. There will be fewer problems in the game and the stability of the game has increased.

Mojang has been focusing on gameplay this week. The team fixed a number of bugs, including splitting and stacking item stacks. Now playing Minecraft will be much more comfortable. Looking forward to the next updates with new features.

Corrected mistakes

Developers touched 7 bugs. Main:

• Mobs will now properly melee attack again.
• End Gates do not throw players outside the boundaries of the Minecraft world.
• Mobs do not disappear when entering through End Gates.
• Fixed a crash and crash when creatures pass through End Gates.
• Fixed a crash when moving an item into the slot of a crafted item.
• Cloaks are displayed with classic skins without errors.
• Black screen does not appear on iOS when minimizing or maximizing.

This is a test version. We strongly advise you to make copies of game worlds so as not to lose progress!
Minecraft PE 1.19.60.27 for Android