Minecraft PE 1.19.63 for Android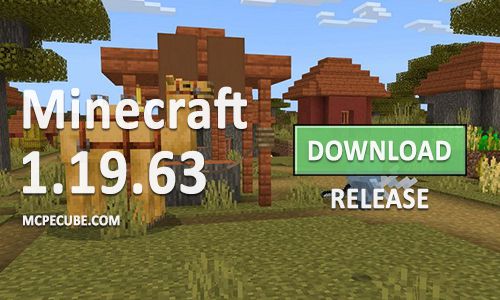 Minecraft developers have recently released a new update, version Minecraft 1.19.63.01, which includes several bug fixes, optimizations, and changes. According to reports, the update is now available for players on iOS and Nintendo Switch platforms.

This minor update is expected to bring relief to players who have been experiencing constant delays and game process crashes.

The development team has worked hard to ensure that this update fixes the aforementioned issues as well as other bugs that have been affecting the game's performance.

One of the most significant fixes in this update is an error that previously caused constant freezes when playing Minecraft on Nintendo Switch.

Additionally, the update fixes a crash that could occur on iOS devices and an error that prevented the world editing screen from opening if there was not enough space in the corresponding world directory.

The development team has also made improvements to the navigation on the "My Content" Marketplace screen, especially for players using a controller.

Overall, this new update is expected to bring a smoother and more enjoyable gaming experience to Minecraft players on iOS and Nintendo Switch platforms.

It's great to see the developers take action and make the necessary changes to ensure that players have a seamless gaming experience.
Minecraft PE 1.19.63 for Android