Minecraft PE 1.19.70.26 for Android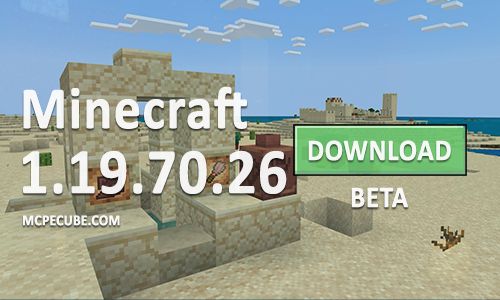 In early spring, a new test version of Minecraft 1.19.70.26 was released. This is a small update, but with critical bugs fixed. There is 1 technical innovation.

The Mojang team continues to work on improving the game. And it is known that they are already at the finish line in the development of the Cherry Blossom and Armor Decoration biome. So we just have to be patient and wait a little longer.

Corrected mistakes

• Fixed crashes in the game that affected the stability of the gameplay.
• The sound of rowing when moving on a boat has been corrected.
• Items that were thrown out of the water remain in the same place.

Technical update

The technical change is related to the team for creating projectiles and is more about testers and modders.

Attention! Release of update files is delayed.
Minecraft PE 1.19.70.26 for Android