Minecraft PE 1.19.71.02 for Android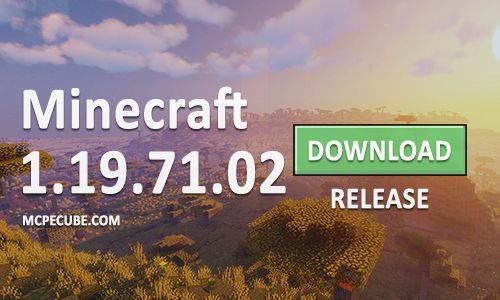 The new full release of Minecraft 1.19.71.02 has already been released with important fixes that players complained about, and the game did not load correctly.

In the previous version, there were several bugs that prevented normal survival and the game world plunged with errors. Therefore, the developers fussed and released a corrected full version without failures in loading worlds.

Important Fixes

6 points are affected, which are detailed below.

• The game no longer gets stuck on startup after 70%.
• On iPhones and iPads, the game application starts without errors.
• Fixed username tags during survival.
• Fixed Signs in ray tracing mode.
• Data from local multiplayer starts without errors.
• Added a notification about the inclusion of sound text.
Minecraft PE 1.19.71.02 for Android