Minecraft PE 1.19.80.24 for Android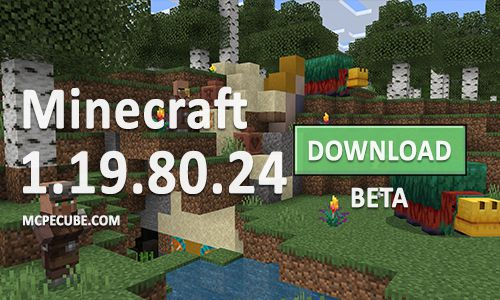 Install the new test version of Minecraft 1.19.80.24 on your device. This time we reduced the number of crashes by fixing 4 bugs and making 1 technical update.

Recently, a fresh update was released, in which the developers have made every effort to fix the problems that players are facing. This has greatly improved the stability of the game and will increase user satisfaction.

Corrected mistakes

1. Fixed all crashes during gameplay.
2. The rendering of the world is displayed when the map is loaded.
3. Items are placed on the Armor Stands again, but you cannot interact during the flight.
4. The Creative Mode interface works without errors due to the return of the cursor in the search bar in the inventory.

Technical update

One technical change is aimed at improving the work of testers and the creation of modifications.

Don't forget to back up your worlds when installing the test version of Minecraft!
Minecraft PE 1.19.80.24 for Android