Minecraft PE 1.19.81.01 for Android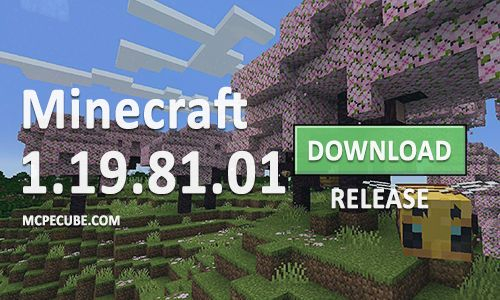 After the release of the full version, only a couple of days passed, and a new full version of Minecraft 1.19.81.01 was released. The community reported important issues in the previous update, and the developers quickly responded and fixed serious bugs.

What's new in Minecraft 1.19.81.01?

The previous version ran into some issues that were reported by all players. But, as always, the creators of the game carefully monitor their product and promptly released the necessary updates to ensure a flawless gaming experience.

Fixes

Three bugs were resolved. Main:

• The /tell command and others do not break Realms.
• In the zone of favorite servers, the "Buy" button does not load indefinitely.
• The "Show More" button in Favorite Servers is shown again.
Minecraft PE 1.19.81.01 for Android