Minecraft PE 1.19.83.01 for Android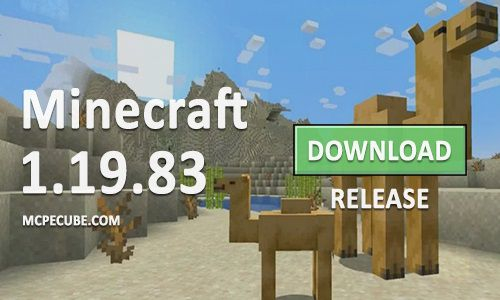 The recently released Minecraft 1.19.83.01 release brings 6 fixes that will eliminate annoying bugs, providing a smoother and flawless gaming session.

The new version of Minecraft PE demonstrates the commitment of the development team to constantly improve the game and meet the needs of the players. Thanks to their efforts and attention to community feedback, Minecraft PE continues to evolve, becoming an even more impressive and exciting world for all fans of the game.

Corrected mistakes

• There are fewer problems with crashes from the game.
• Improved cursor performance and movement.
• Custom textures are displayed without problems.
• Mob spawn eggs work correctly when using commands and addons.
Minecraft PE 1.19.83.01 for Android