Minecraft PE 0.8.1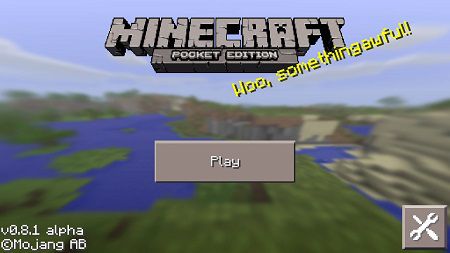 Download the alpha version of Minecraft PE 0.8.1 on your device, evaluate the textures that were in the game, use the compass to find out where to go, as well as the mechanics of gardening and animal breeding.

Features of Minecraft PE 0.8.1

Starting with these versions, an incredible number of various blocks began to appear in the game. At the same time, in addition to blocks, Minecraft 0.8.1 users also received new food and seeds.

Mojang has heavily reworked some of the graphics and improved some of the textures.

Another feature is the animal husbandry mechanic. Now players can breed mobs and create entire farms.

Animal farming

Players have been waiting for this innovation for a very long time. Now Steve can breed cows, pigs, chickens and even wolves.
This made survival easier, because now you can have livestock and not go to the forest for food or wool.

In order to grow creatures, you need to feed them certain foods. Obviously, sheep and cows love wheat. Chickens prefer its seeds, and pigs prefer carrots.

New blocks

The varied amount of building materials in this edition has pleased all players. Among them, blocks of different types of wood deserve special attention: birch, coniferous, and even tropical ones appeared. Of these materials, you can access there are plates and steps.

A coal block has appeared in the game, it contains nine pieces of coal. This resource will be useful to the creators of maps for building and decorating.
The interior space can now also be adequately decorated, thanks to the carpets, which are presented in sixteen colors.

And lanterns can be placed throughout your home to illuminate the space and drive away evil mobs.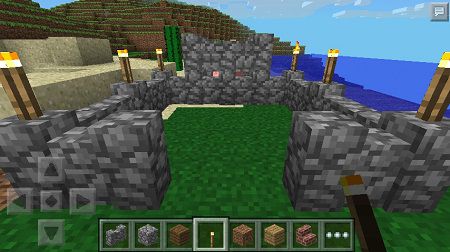 Gardening

Now Players can not worry about the lack of food, because they will be able to grow it on their own. To do this, you need to dig up the ground with a hoe and plant available seeds there, such as carrots, pumpkins, wheat, beets, or potatoes.

Don't forget to water your garden so your crops don't wilt.