Minecraft PE 0.9.5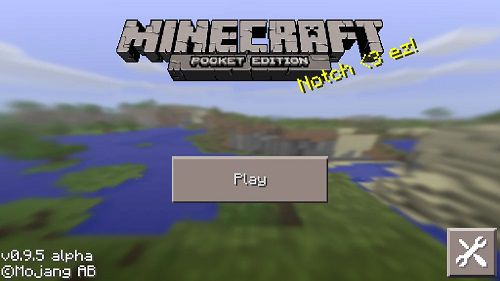 Install Minecraft PE 0.9.5: protect the village and its inhabitants from zombie attacks, explore the endless expanses of the blocky universe, meet new mobs, and visit the jungle.

Features of Minecraft PE 0.9.5

• Lots of new blocks.
• A new biome to explore is the jungle.
• New mechanics of interactions with mobs - taming.
• New world generation process - now it has no boundaries. There are three options available: Super Flat - for new content creators and testing; Old - from limited territories; and Endless.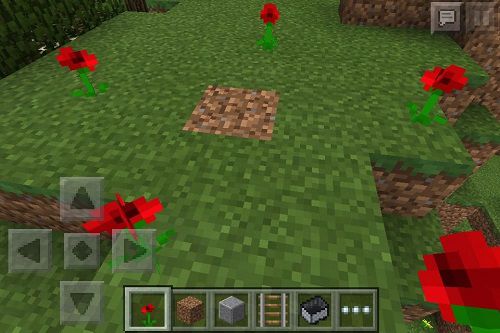 Jungles

Survival in Minecraft is gaining momentum and becomes more dangerous with each update. The new location - the jungle is one of those where Steve will meet not only with many dangers, but also with the opportunity to get a lot of useful resources.

Ocelots, a dangerous predator, lives in these surroundings. Cocoa beans, watermelons and other trees grow here, which can be collected and used as materials or exchanged for other valuable items from a villager.

The player can also walk through the hilly and terrain areas of this biome.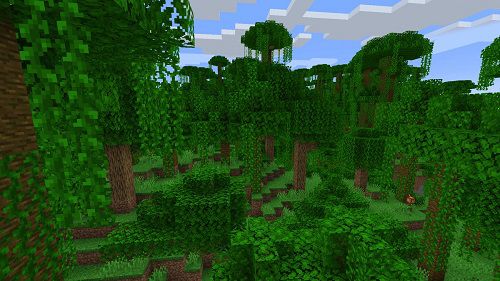 Zombie Siege

Sometimes villages will be attacked by a crowd of zombies. Your task will be to protect the village and prevent zombies from capturing it. To do this, you can build structures from the wall around the village. This will prevent enemies from getting inside.

If you failed, then it will take time to restore the village, but for this at least 2 residents must remain alive.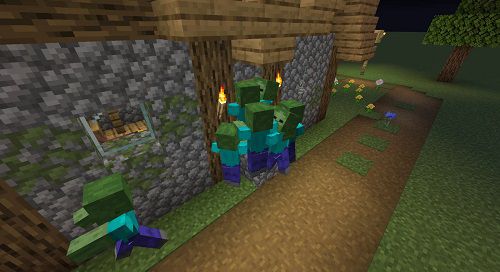 Mooshrooms

These are new cute mobs. Outwardly, they resemble cows, but with a characteristic difference - mushrooms grow on their backs. This is their feature. Such creatures spawn in places where mushrooms grow.