Minecraft PE 1.20.20.23 for Android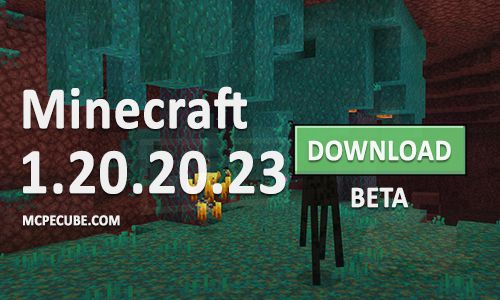 Android users can now explore the latest test edition of Minecraft 1.20.20.23, boasting significant improvements that promise a smoother experience. The dedicated development team has prioritized the optimization of this version, resulting in fewer crashes, and resolving the erratic behavior of the enigmatic Ifrits.

While the update might appear unassuming, its two bug resolutions significantly contribute to fortifying the game's holistic stability. This, in turn, grants players the uninterrupted opportunity to delve into the game's novel features, allowing for a more gratifying and fulfilling gaming experience.

Looking ahead, the Minecraft community eagerly anticipates not just the elimination of bugs, but also the introduction of captivating innovations that will further enrich their gaming escapades.

Updates

• During the game, users will experience fewer crashes.
• Ifrits:
• Get knocked back again when hit.
• There are fewer invulnerable areas in the model.

Before installing test versions, you need to make copies of the worlds so as not to lose progress.
Minecraft PE 1.20.20.23 for Android