Minecraft PE 1.20.30.22 for Android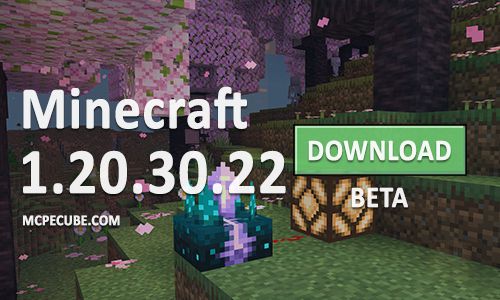 A new test version of Minecraft PE (Bedrock) 1.20.30.22 has been released for Android phones. This time we were pleased with the developers and added a new interface to the menu and other important innovations. In addition, there were bug fixes that were found in previous versions.

New screen

In this update, we have changed the interface of the worlds in Minecraft.

• The design has become minimalistic.
• Other navigation.
• Separated the Create Worlds and Create by Templates buttons.
• Servers and Realms are located separately.

Changes

• Changed commands for Terracotta blocks.
• The voice acting has gotten better.
• Improved the application of commands to certain blocks.
• Opening recipes is enabled automatically when creating a world.

Fixes

• A calibrated Sculk Sensor now lights up all over when activated.
• Hanging signs have the correct hitbox.
• Third person cameras work correctly.
• Players no longer experience camera loss on servers.
• All icons are displayed accordingly.
• Changed menu names on pause.
• Dimming works correctly and does not affect the interface.
• The crossbow will lose durability when fired.

Don't forget to back up your worlds so you don't lose your progress.
Minecraft PE 1.20.30.22 for Android