Chess Battle Map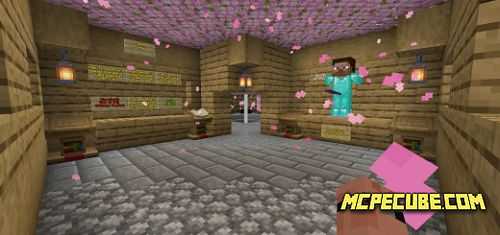 Chess Battle map is designed for two or more players to enjoy together, allowing you to have a great time with your friends. It's entirely manual, meaning that when you play, you'll need to reset the items and start the game anew.

There are four exciting game modes to choose from:

1. **Nether and Overworld Mode**: Immerse yourself in the Nether and Overworld, exploring different dimensions as you play.

2. **Diamond and Gold Mode**: Engage in a treasure hunt as you search for diamonds and gold, adding an exciting twist to the gameplay.

3. **Hajj Checkers Mode**: Test your strategic skills with the Hajj Checkers mode, where you'll need to plan your moves carefully.

4. **White and Black Mode**: Challenge your friends in a classic game of wits and strategy with the White and Black mode.

This map offers a variety of experiences, ensuring endless fun and entertainment for you and your friends.