The Olympic Games Map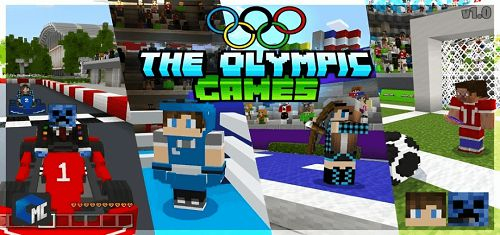 Embark on an adventure within the electrifying realm of The Olympic Games map! This exceptional map is a treasure trove of captivating mini-games, thoughtfully curated for your enjoyment with friends. In the lobby, you'll have the delightful task of choosing from a diverse selection of games. Just remember, a minimum of two players is required to kick off each game, and the maximum participant limit might vary depending on the mini-game you opt for.

You'll find yourself spoiled for choice with six distinct games at your fingertips, ranging from archery to thrilling karting. As a special treat, the creator has also included an additional labyrinth to test your skills.

Additional Insights:

- No need to fret; every game comes with its own set of rules.
- This map is better suited for devices with moderate to high performance capabilities.
- We kindly request that you refrain from prematurely exiting games, ensuring a fair and enjoyable experience for all participants.
- A stable internet connection is imperative for a seamless gaming experience.
- If you encounter any delays or lags, you can easily refresh the game with a simple command.
- If you prefer to be a spectator without active participation, a command is available for your convenience: /tag @s add Owner.