Futuristic House Map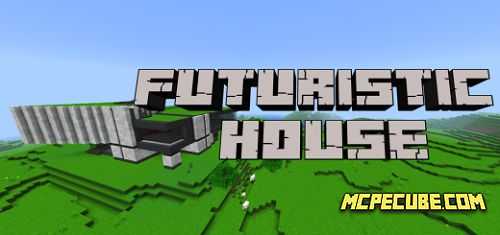 On the Futuristic House map, you will see a building that embodies modern design, minimalism, and style. Impressive in size, this house weaves a harmony of space and functionality. The interior spaces are decorated with sophistication, every detail is thought out, and the second floor is accessible through a graceful spiral staircase.

On the upper level, you will be greeted by a room resembling a huge prow of a ship hanging above the ground. This original design creates a feeling of lightness and timeless appeal. What makes this house absolutely unique is its roof, which attracts the eye with its unusual shape and bright elements.

However, this is only a small overview of the amazing features of this futuristic house map for Minecraft Bedrock. Every corner of this building exudes innovative vision and a desire to create something unique.

We suggest you look at the screenshots of this creation.